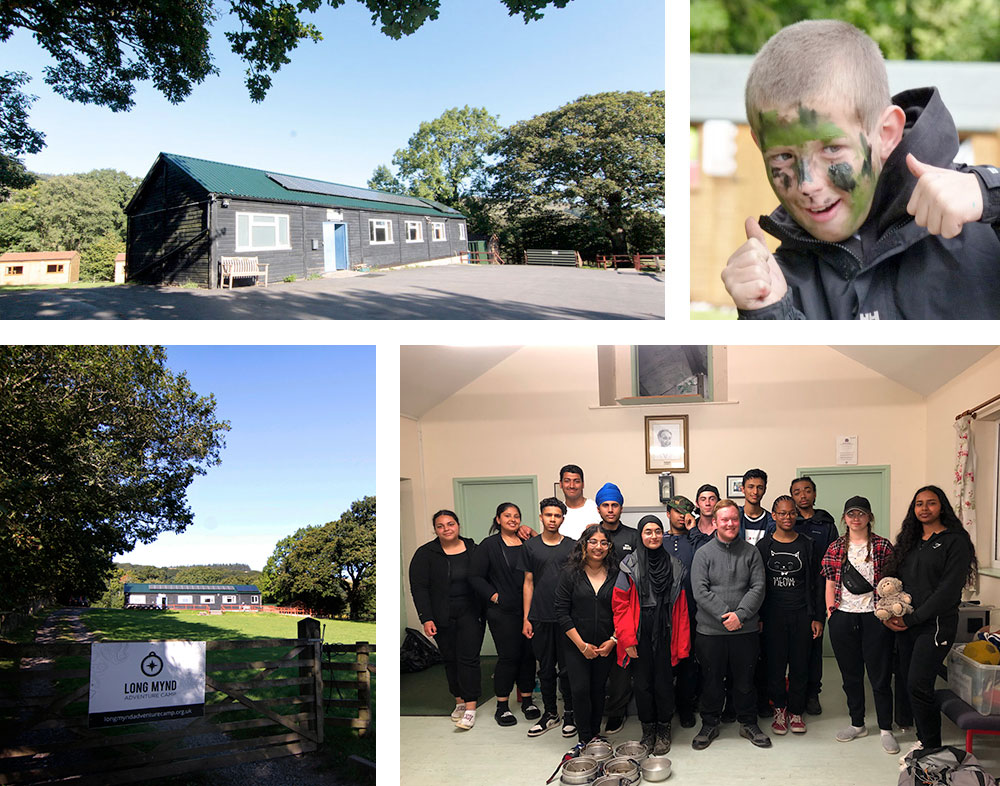 2022: a record year!
When the Camp re-opened after the pandemic, we wondered whether our visitor numbers would reduce, at least for a while. Happily, however, 2022 broke our records both in income and the number of visiting organisations. Over 1,000 young people enjoyed the Camp during the year. And this year's numbers could be just as good.
Despite pressures of time and resources on the schools and youth groups who use the Camp, they still love its traditional Camping/bunkhouse experience. As Pam Davies, of Holyhead School, Handsworth wrote recently: "We are having a blast at the Long Mynd, but then again we always do... our kids are loving the outdoor life! The Camp was perfect. It gave the children a taste of adventure and had everything we needed." (See group photo above).
Our letting income, plus donations, helps to maintain and develop our facilities, such as the planned refurbishment of the boys' and girls' regular wash blocks and the complete replacement of the disabled wash block. That income also supports our founding objective: helping disadvantaged children to enjoy a country holiday.
Like many smaller Charities, ours depends on volunteers, so new recruits are always needed to give their time and expertise: ideally, enthusiasts with business and practical skills, such as finance, marketing/social media, HR, IT or facilities management. Volunteers can be Trustees, including officers of the Charity, or Friends, who make their contributions less formally. There are quarterly management meetings. Project work or job-sharing should be possible.
Chairman Peter Jenkins says: "I think what the Camp offers is more relevant than ever. It's really satisfying to provide a service which is so enjoyable and worthwhile to our visitors. Volunteering shouldn't take up too much of your time. So, if you'd like to contribute to our future success, please be in touch". Find out more in the Volunteer section of this site.