About Us
Our Camp in the beautiful Shropshire hills is a registered charity offering camping and bunkhouse accommodation for young people. We let the Camp at modest rates to supervised groups including schools, Scouts, Girl Guides and DOE.
That income, supported by donations, helps us to provide free country breaks to deserving children's groups and to maintain and develop the Camp.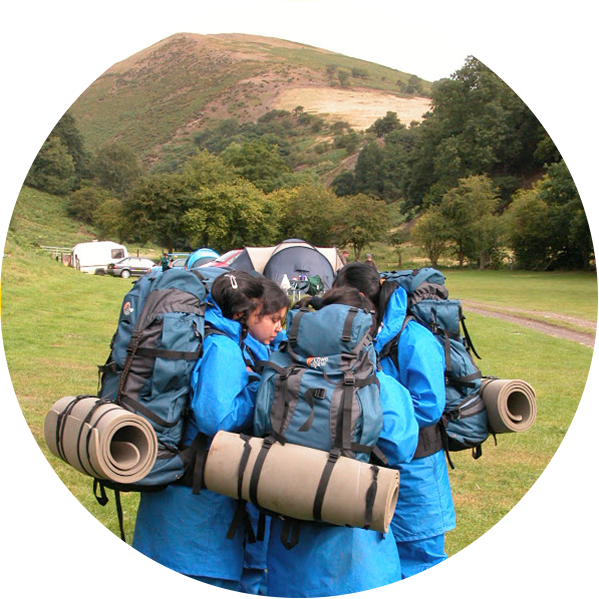 New: Tailormade Adventures!

Arthog Outreach, an experienced and accredited local provider, will now use the Camp to offer a range of tailormade adventure packages. These could include hill walking, rock climbing, paddle sports, bushcraft and team building. Catering and transport can also be provided.
If your group is short of time or resources, this could make your ideal trip a reality.
NB To book the Camp without a tailormade package, go to Booking and Availability.
Facilities
The Camp offers a traditional bunkhouse/camping experience, which visitors say they love. Our woodland site (1.75 acres) has large grassy spaces for games or pitching 30 two-person tents. There's a 22 metre Hall (for meeting, eating and relaxing) with staff/storage rooms and a catering-standard kitchen.
We have 7 bunkhouses sleeping 36 (including a wheelchair-friendly unit) and male/female showers and WC's. Around the Hall there are picnic tables and ample hard parking space. Solar panels heat water from our own source.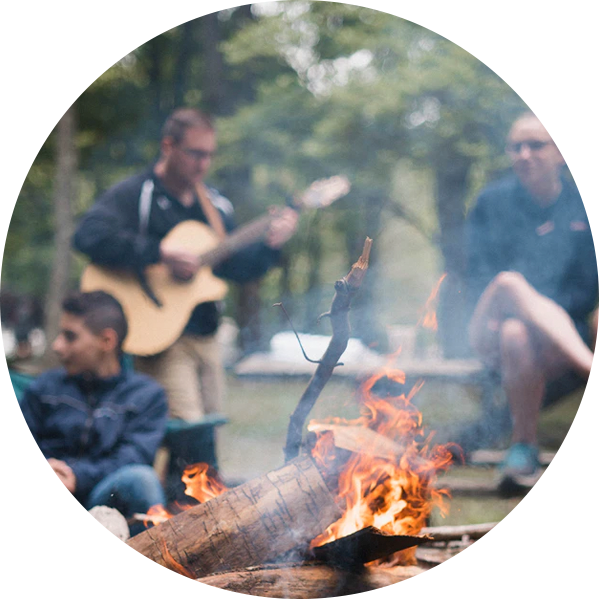 The Adventure

Imagine waking up on a fine morning. There are trees and hills outside your tent or bunkhouse door. You can hear birds singing, see sheep grazing and smell breakfast cooking nearby.
With your friends and group leaders, you have an amazing space all to yourselves. You're free - to play games, learn crafts or explore the glorious countryside beyond the Camp gate.
Get involved
The Camp receives no regular funding from public authorities. So we depend on the generosity of volunteers and donors.
As volunteers, we need enthusiasts with business, IT, social media or DIY skills to give their time and expertise.

As a donor, you can give a holiday to a deserving child who might otherwise go without - and help to secure the Camp's future.
Testimonials
"The Camp was perfect. It gave the children a taste of adventure and had everything we needed."
"Freedom for the children - great new cabins, ability to have a campfire. Flexible site to manage in all weathers. Thank you for this great facility"
"Kids and leaders love the fact that we have a campsite to ourselves with no hassle"
"Location is ideal for DOE, isolated enough to give teams that wild feel, but facilities nearby if needed"
"We used the Camp as the overnight for a Scout Challenge Badge – Expedition and it completely provided all we could wish for and more"
"The total seclusion and peace and quiet"
"A great place, location is perfect, facilities are brilliant"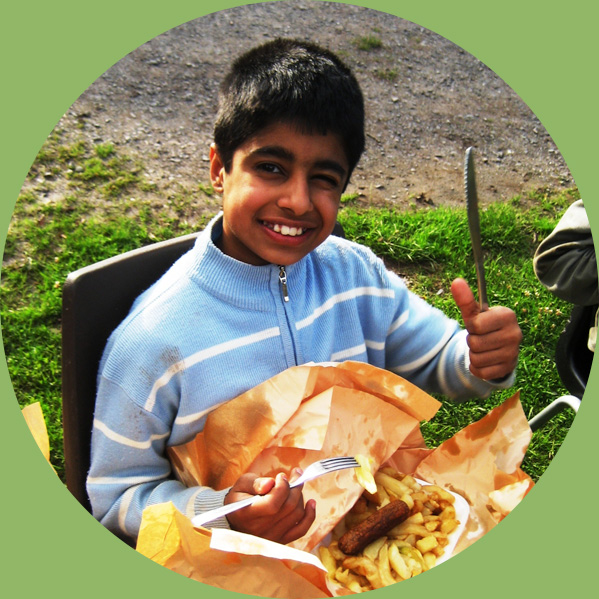 Book Now

We open from March to October and you can book for one night or more, with sole occupancy guaranteeed. It costs £15 per person/night for a bunkhouse bed, £10 for camping. Regular bunkhouses sleep 4-6 and include mattresses but not bedding.
Remember, we can provide financial assistance. Our Bill Williams funds can cover accommodation, transport and catering costs.